Literacy Week (North ELC)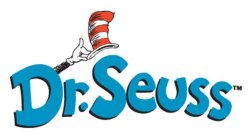 What

Literacy Week (North ELC)

When

2/26/2019

Where

North ELC
Literacy Week February 25-March 1, will focus on the Dr. Seuss Books.

Monday, February 25: Stark Museum Volunteers will Face Paint, Book "The Cat in the Hat", wear your favorite hat.

Tuesday, February 26: Book "Green Eggs and Ham", wear the color green and eat green eggs and ham.

Wednesday, February 27: Book "Wacky Wednesday", be silly and wear your clothes backwards, inside out or mismatched.

Thursday, February 28: Book "Fox in Socks", wear silly or mismatched socks.

Friday, March 1: Literacy Day in the classroom, dress as your favorite Dr. Seuss character.
Copy to Google Calendar
•
Download iCal Event